Pheasant Roost
8747 W. 300 S., Fowler, IN 47944
(765) 884-1884
| | | |
| --- | --- | --- |
| ¤ | Every Tuesday Night- Taco Night | ¤ |
| | | |
| --- | --- | --- |
| ¤ | 1st & 3rd Wednesday of each month- BBQ Ribs, Steaks, Bluegill, Crappie & more | ¤ |
| | | |
| --- | --- | --- |
| ¤ | 2nd & 4th Wednesday of each month- ALL-U-CAN-EAT Alaskan Walleye, Shrimp, Fried Clams, Chicken Bites or any Combination | ¤ |
| | | |
| --- | --- | --- |
| ¤ | Every Thursday Night- Hot Wings and Sandwiches | ¤ |
| | | |
| --- | --- | --- |
| ¤ | Every Friday Night- Variety of Fish & Steaks, Shrimp, Pork Chops, Chicken & more | ¤ |
| | | |
| --- | --- | --- |
| ¤ | 1st & 3rd Saturday of each month- Prime Rib, Variety of Steaks, Shrimp, Chicken, Pork Chops & more | ¤ |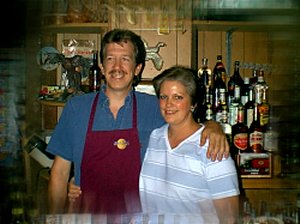 Tim & Pam Ringle -- Owners
For the last 7 years, Tim & Pam have owned and operated the Pheasant Roost in rural Benton County. Though the decor seems to cater to the outdoors type, the atmosphere that they surrounds the place is receptive to everyone. They have participated in Diggers Vending Dart Leagues for the last 6 years and usually have 1 or 2 teams that call the Pheasant Roost home and they maintain two machines. According to Tim the typical dart night is relatively peaceful with plenty of food, fun and drinks. The Pheaseant Roost is a great place to throw leagues at because it's closed to the public on Mondays so the teams can play without interference from the non-darters.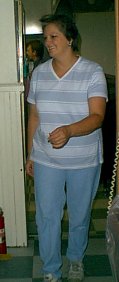 To top it off Pam always goes out of her way to lay a great spread of food for the players. Tim also points out that, "it's nice to be away from town and still only be 15 minutes from everywhere." Their most memorable Dart League experience to take place at the Pheasant Roost is easily the 1996 Winter League playoff.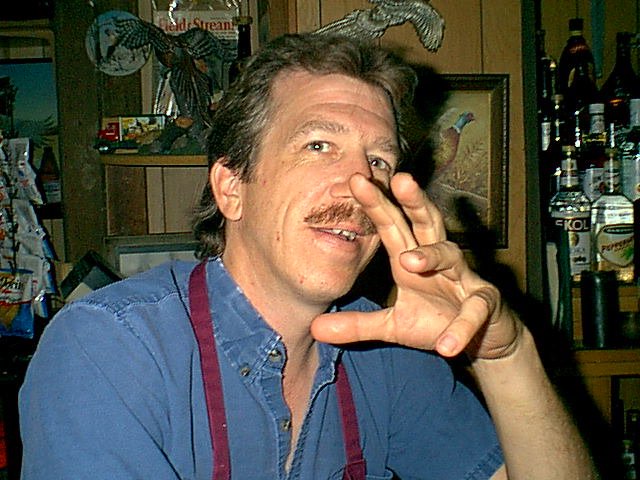 What was supposed to be a friendly 12 game match ended up being a 24 game all-night marathon with the Pheasant Roost team coming out on top for their first Dart League Championship. They are happy with the way the leagues are run and operated, but said they would like have a method that could combine 01 and Cricket stats that would translate into an overall player ranking. Come on out to the Pheasant Roost. It's a unique and comfortable place to throw darts at, have fun and, as you can see from the menu specials above, put down some fine food.

If you'd like a better look at the inside of the Pheasant Roost, click the following link to more photos.